SHORT COURSES FOR PRACTITIONERS
EUCENTRE RELUIS
Since the beginning of its activities, Eucentre has aimed to promote, support and supervise training and research in the field of the reduction of seismic risk through various actions, including the training of operators with strong scientific and professional capabilities in Earthquake Engineering, with particular reference to seismology, geology, geotechnical engineering, behaviour of materials and structures, structural analysis, design of new structures, evaluation and adaptation of existing structures, even in emergency situations.
Eucentre organises short courses and seminars dealing with specific topics related to seismic design.
In particular, these courses are aimed at practitioners and technicians working in this sector, who are interested in learning more regarding the issues and problems related to the behaviour of structures in seismic zones, and to acquire the necessary tools to design and test such structures.
How to register for Eucentre courses
To participate to the Eucentre courses and / or to purchase the teaching material, you must complete the following online form: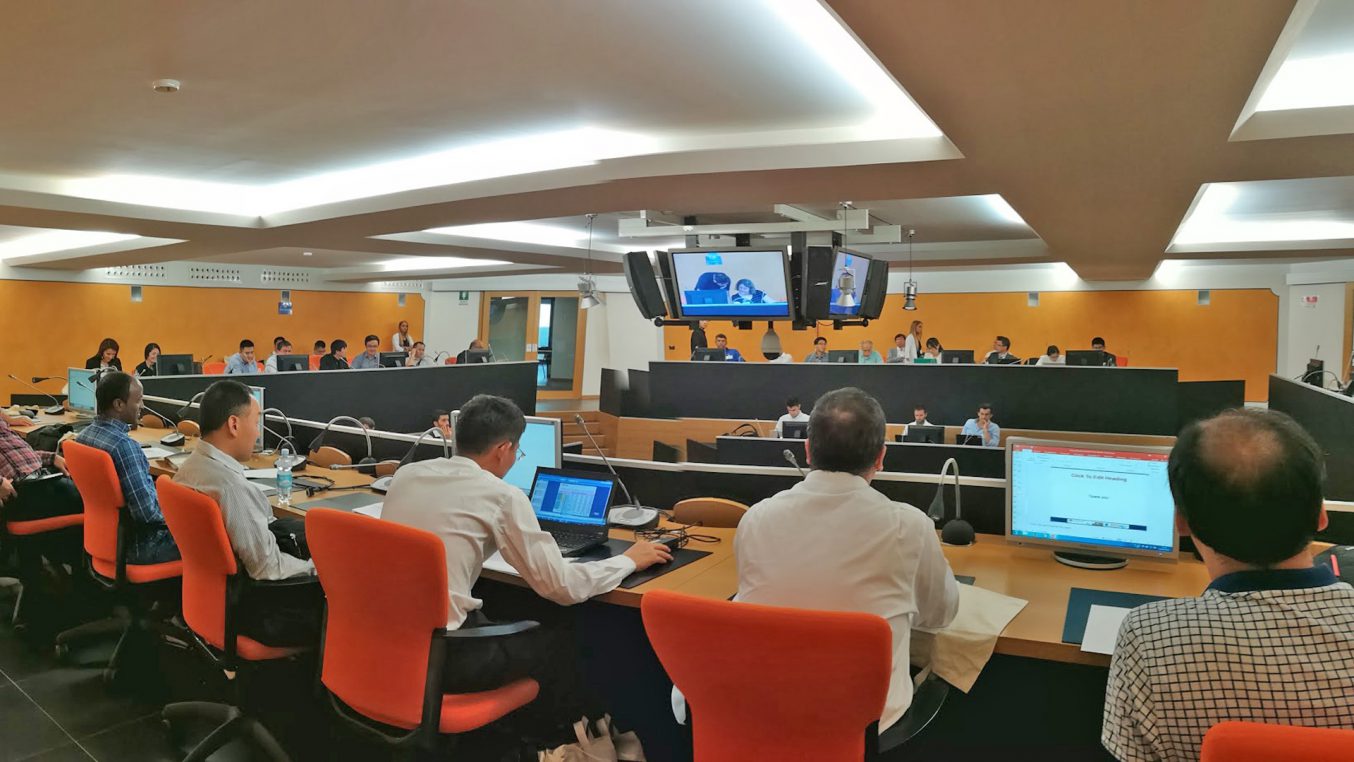 List of short courses for professionals | Year 2018:
The collaboration between the Fondazione Eucentre and ReLUIS continues in 2018 for the organization of short courses on specialistic topics of design in the seismic area.
Short courses lasting two days (16 hours) and one day (8 hours) will be offered, with the aim of creating in-depth meetings on specific topics.
The courses scheduled in 2018 will be held at the headquarters of the Eucentre Foundation, in Pavia and in Italian.
Short Courses (16 hours – 2 days)
Building Information Modeling: Gli strumenti e le procedure per la digitalizzazione della commessa
Coordinatore: Ing. Paolo Odorizzi | Data: 23-24 novembre 2018 | Sede: Pavia
Short Courses (8 hours – 1 day)
Effetti delle Vibrazioni sulle Strutture e sulle Persone: Tecniche di Misura e Metodi di Valutazione
Coordinatore: Ing. Alessandro Marzi | Data: 9 febbraio 2018 | Sede: Pavia
Analisi, Modellazione, Verifica ed Adeguamento di Ponti
Coordinatore: Prof. Gian Michele Calvi | Data: 23 febbraio 2018 | Sede: Pavia
Tamponamenti in Muratura Soggetti ad Azione Sismica: dalla Sperimentazione alla Progettazione
Coordinatori: Prof. Guido Magenes, Dr. Paolo Morandi | Data: 16 marzo 2018 | Sede: Pavia
Sismabonus: Legge di Stabilità 2017. Introduzione, Applicazioni ed Esempi
Coordinatore: Prof. Andrea Prota | Data: 13 aprile 2018 | Sede: Pavia
Valutazione della Vulnerabilità Sismica di Strutture ed Elementi non Strutturali Tramite Metodi Semplificati
Coordinatore: Prof. Rui Pinho | Data: 11 maggio 2018 | Sede: Pavia
Scaffalature Metalliche Industriali: Normativa; Analisi e Progettazione Strutturale; Ambito Statico e Sismico
Coordinatore: Dr. Roberto Nascimbene | Data: 8 giugno 2018 | Sede: Pavia
Analisi Sismica di Serbatoi, Silos e Condotte
Coordinatore: Dr. Roberto Nascimbene | Data: 22 giugno 2018 | Sede: Pavia
Le Strutture Composte Acciaio-Calcestruzzo: Generalità, Metodi di Analisi e Progettazione
Coordinatore: Prof. Emidio Nigro | Data: 6 luglio 2018 | Sede: Pavia
Diritto e Legislazione nell'ambito della Gestione del Rischio e dell'emergenza – Risk and Emergency Management Legislation
Coordinatore: Prof. Alberto Monti | Data: 12 ottobre 2018 | Sede: Pavia
Utilizzo Consapevole della Modellazione ad Elementi Finiti nel Calcolo Strutturale
Coordinatore: Ing. Alessandro Desimoni | Data: 19 ottobre 2018 | Sede: Pavia
Valutazione e Gestione del Rischio Alluvionale
Coordinatore: Prof. Mario Martina | Data: 9 novembre 2018 | Sede: Pavia