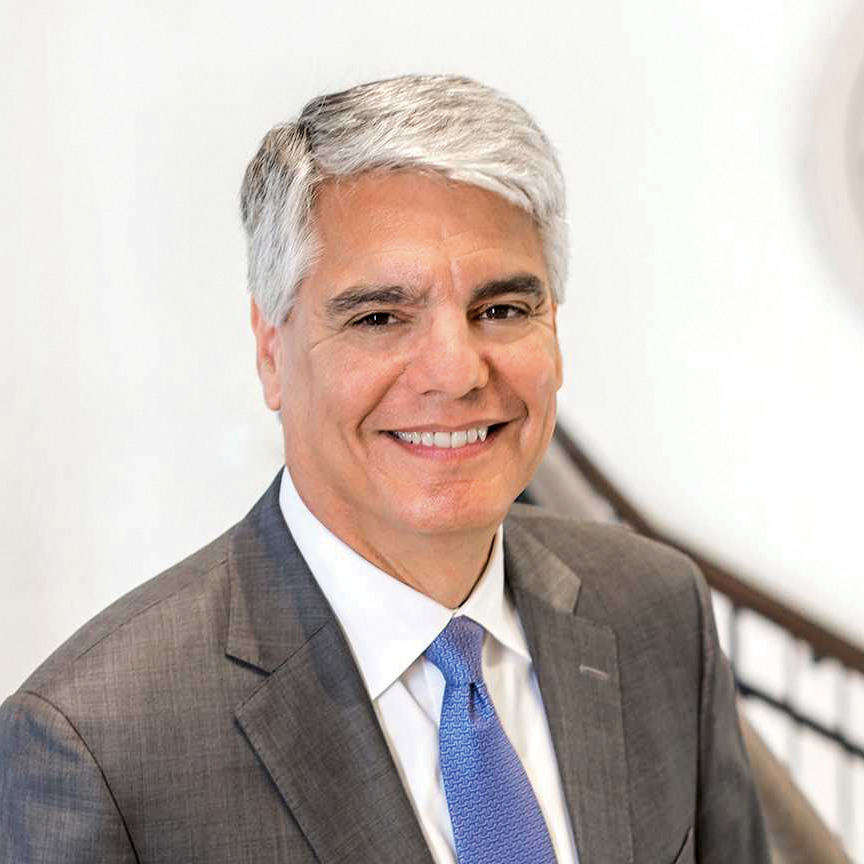 Recipient of the Award's 2022 Edition
Professor Greg Fenves has been a pioneer in the development of methodologies and software for high-fidelity physics-based simulations of urban regions, to assess the effects of large magnitude earthquakes on buildings, transportation system components, and underground civil infrastructure, including the interaction between soil, foundation and large inventories of structures.
He laid the foundation for the development and deployment of what has now become the de-facto structural modelling tool for the earthquake engineering community around the word: OpenSees. A simple internet search on the latter returns hundreds of thousands of hits, testifying how widely used this tool is, and how far-reaching the impact of Greg Fenves has been.
He has been the leader of important academic institutions and organizations, including the presidency of the University of Texas at Austin and the Emory University.
In conclusion, Professor Fenves is an outstanding scholar, who developed most relevant structural analysis tools and nurtured a significant number of students, and later became a high-level decision maker, thus greatly influencing and contributing, also in a broad wide-ranging sense, to risk mitigation and public entrepreneurship.
The seven edition of the Nigel Priestley International Prize is a bronze work by Alberto Ghinzani.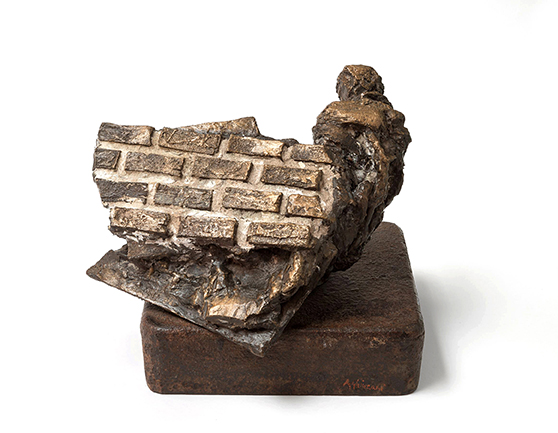 This edition's prize is a sculpture by Alberto Ghinzani, titled "Figura e muro" – Shape and wall, bronze, 1986. In this work, the silhouette of a man, erected in a kind of respect zone, drags with itself a reality made of a looming wall, suggesting an enclosed spaces that testifies to an unstable human condition, while reaffirming the relationship of man with his work, in a contemporary dimension of actor and spectator. Shape and wall was exhibited in Turin, 2004.
Alberto Ghinzani (Valle Lomellina 1939, Milano 2015) lived and worked in Milan.
Internationally renowned sculptor, he trained at the Brera Academy of Arts. where he attended Marino Marini's sculpture classes, assisted at the time by Alik Cavaliere. In 1962, he was invited to the International Biennial of Sculpture in Carrara, while in 1967 its first solo exhibition was presented at the Galleria delle Ore in Milan by Mario de Micheli.
He took part in numerous events and solo exhibitions in various cities in Italy – Milan, Florence, Rome, Turin – and abroad – Munich, Vienna, Antwerp, New Delhi. His works are hosted by several museums, such as the MART in Rovereto, MUSMA in Matera, Museo d'Arte Contemporanea of Lissone, Parco della Scultura at the Idroscalo in Milan and CSAC in Parma.
In 2011, the Municipality of Milan awarded him the Ambrogino d'Oro.