Climate change is acting all over the world, in different ways, often causing damage to structures, populations and the environment. MEDiate aims to develop a decision support system (DSS) for disaster risk management by considering multiple interacting natural hazards and cascading impacts using a novel resilient-informed, service-oriented and people-centred approach that accounts for forecasted modification in the hazard and exposure.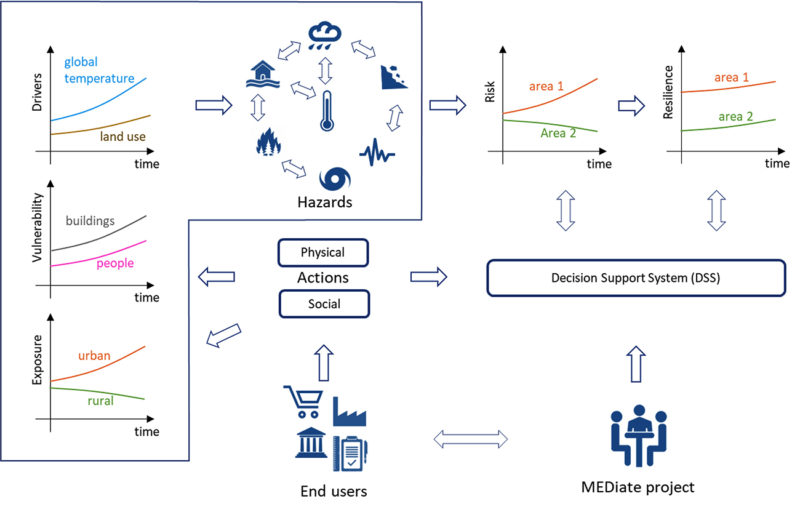 This risk-informed DSS will be delivered as user-friendly IT system, allowing end users to model and visualise potential disaster scenarios and understand how potential actions will influence the scenarios and their communities' resilience to current and future natural hazards.
The project consortium includes a multidisciplinary team comprising researchers and developers, practitioners and stakeholders, who will work together to co-design, co-develop, co-test and refine the MEDiate DSS.