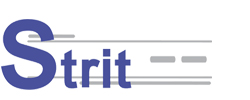 Research project presented under the National Operational Program "Research and Competitiveness 2007-2013" Convergence Regions – "Sector: Environment and Safety".
The STRIT Project aims to address the issues of assessment, management and mitigation of environmental risks for large transport infrastructures, in order to optimize the maintenance and / or structural adjustment of elements or artwork from a multi-scale and multi-level perspective.
The activities are structured in different research lines that take place autonomously, but with a view to complementarity and congruence with the overall objective of the project which is synthesized in the demonstrator intervention:
Development of methods for the evaluation of the vulnerability of large road infrastructures:
Methods and tools for the evaluation of the safety of bridges and geotechnical works will be developed, after characterizing the actions acting on the analyzed system.
After experimental campaigns, of characterization of the performance levels of the individual elements, will be produced tools to calculate the vulnerability of the entire system.
Methods and technologies for reducing the risk of large road infrastructures:
Starting from the vulnerability data, interventions to adapt and / or improve structural performance will be defined, using traditional or innovative techniques: high-performance concretes, FRP bars, LMF, passive control strategies, insulation, self-monitoring fabrics, optimization of tunnel coating systems.
The intervention techniques will be based on data collected on site through the intelligent monitoring of parameters necessary for the design and analysis of the life cycle cost (LCC) of the works. A decision support system (DSS) for bridge management will also be implemented.
Use of advanced monitoring techniques:
Real-time monitoring techniques of static and dynamic quantities will be developed, based on sensors and low-cost and low-consumption control algorithms, designed for permanent monitoring in extreme conditions, with specific components for logistical support (energy, data connection, remote management).
Real-time management of seismic risk of large infrastructures and emergency management:
Seismic early warning systems (EWS) will be studied for large transport infrastructures. Models will be developed for real-time hazard analysis, for rapid damage detection and for estimating transport demand in the immediate post-event catastrophic and algorithms for the control of semi-active structural protection systems (variable friction, variable viscous damping or controllable fluids) integrated with the EWS system.
To experiment and demonstrate on the field the methods and technologies developed for individual works or at the infrastructural system level, the various partners will participate in demonstration interventions integrated on a real infrastructure system and on scale models using also advanced analysis techniques (hybrid experimentation and telepresence).