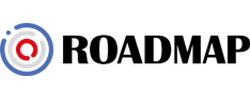 Funded by the Directorate-General for Civil Protection and European Humanitarian Aid Operations (DG ECHO), BORIS will develop a shared methodology for cross-border seismic and flood risk management.
The project area, the Eastern Alps, including the Italian – Slovenian-Austrian borders, as well as the region of South-Eastern Europe – is in fact characterized by strong seismicity and hydro-meteorological risks. To establish coordinated transboundary approaches able to assess and communicate those risks, BORIS will firstly do an overview of the existing methodologies for flood and seismic risk assessment in the countries involved (Italy, Slovenia, Austria, Turkey and Montenegro).
Based on such analysis, a shared methodology for single and multi-risk assessment will be developed to assess the expected impacts for single natural hazards and to do a comparison with multi-risk impacts in those transboundary regions. The strategy will be tested in some pilot sites.
The project also aims to develop a platform for single and multi-risk assessment which will facilitate the visualization, storage, updating of data, models, documentation and the representation of damage and impact data following a common metrics approach.