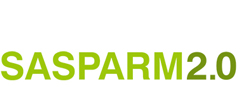 The project continues the cooperation with Europe's neighbours in the context of the European Research Area, started by SASPARM, an FP7-Project.
The European Centre for Training and Research in Earthquake Engineering (EUCENTRE), acting as coordinator, the Institute for Advanced Study of Pavia (IUSS) and An-Najah National University (ANNU) in the Palestinian-administered Areas (PS) will work together to meet the goals of SASPARM 2.0.
The main project goal is to create a web portal where different users (students/citizens/practitioners/GO and NGO stakeholders) will be able to input and manage all the data on buildings, with increasing level of detail, and obtain all the information about the related seismic risk.