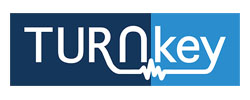 From 2006 to 2015, Europe experienced 21 earthquake-related disasters that resulted in 1049 fatalities, more than 18 billion Euros in economic losses, and impacted 284000 people.
Since at high seismic risk, Italy is unfortunately one of the most affected European nations. Just remember the recent events that occurred in L'Aquila in 2009, Emilia in 2012, and Central Italy in 2016.
As a result of these and other significant earthquakes, the level of awareness related to the concept of seismic risk and emergency has increased in both Italy and Europe. Further efforts must be made in this direction. For instance, more skills and resources have to be invested in earthquake forecasting and early warning to promptly react before and after an event.
To this end, the European project TURNkey (Towards more Earthquake-resilient Urban Societies through a Multi-sensor-based Information System enabling Earthquake Forecasting, Early Warning and Rapid Response actions) was set up, funded by the European Union's Horizon 2020 research and innovation programme under grant agreement no 821046.
In particular, TURNkey addresses the topics of Operational Earthquake Forecasting (OEF), also called time-dependent hazard assessment, of Earthquake Early Warning (EEW) as well as of their use during and immediately after an event, when rapidly responding to earthquake impacts (RRE). The focus of TURNkey is to close the gap between theoretical systems and their practical application in Europe to improve the seismic resilience before, during, and after a damaging earthquake.
TURNkey aims to contribute to the seismic risk mitigation and to make significant progress in this topic through strong scientific collaborations at European and global level. The three-year project started on the 1st of June 2019 and involves the collaboration of 21 European institutions (including universities, research centres and companies). Among the main project partners there is also EUCENTRE that plays a key role in the development of the different activities. The 21 institutions, part of the project and coordinated by Stiftelsen NORSAR, are listed below.
Stiftelsen NORSAR (Norway) – Coordinator
Haskoli Islands – University of Iceland (Iceland)
University of Strathclyde (United Kingdom)
Bureau de Recherches Géologiques et Minières (France)
University College London (United Kingdom)
EUCENTRE (Italy)
Stichting Deltares (Netherlands)
Royal Netherlands Meteorological Institute (Netherlands)
Euro-Mediterranean Seismological Centre (France)
Bauhaus-Universität Weimar (Germany)
University of Alicante (Spain)
Anglia Ruskin University Higher Education (United Kingdom)
Università degli Studi di Bergamo (Italy)
Institutul National de Cercetare si Dezvoltare pentru Fizica Pamantului (Romania)
YetItMoves S.r.l. (Italy)
Gempa GmbH (Italy)
National Observatory of Athens (Greece)
Nutcracker Research Ltd. (United Kingdom)
Beta 80 SpA (Italy)
Siminn hf. (Iceland)
Panepistimio Patron – University of Patras (Greece)